Steeping Guide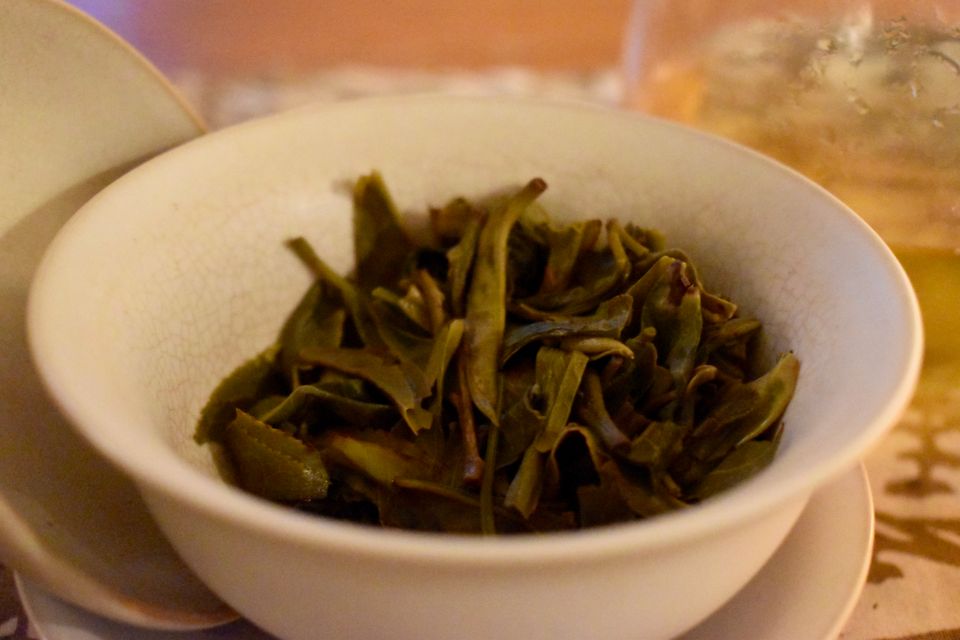 Steeping Guide For Teas
"湯者,茶之司命。" - 蘇廙,唐
Boiling water is the arbiter of a tea's destiny. - Sū Yì | Tang dynasty
Basics:
Water quality matters. The taste of tea comes only from two things, leaves and water. Choose a water that is good to drink on its own. Most teas taste better with soft rather than hard water.
There are many methods and schools of thought when it comes to brewing tea. We use an intuitive approach, which focuses on getting to know a tea with exploration and time, rather than a scientific approach of following precise brewing parameters. Water temperature can be measured by feeling the steam under one's palm rather than a thermometer. Amount of tea leaf can be measured by looking at the space it fills up in your brewing vessel rather than a scale.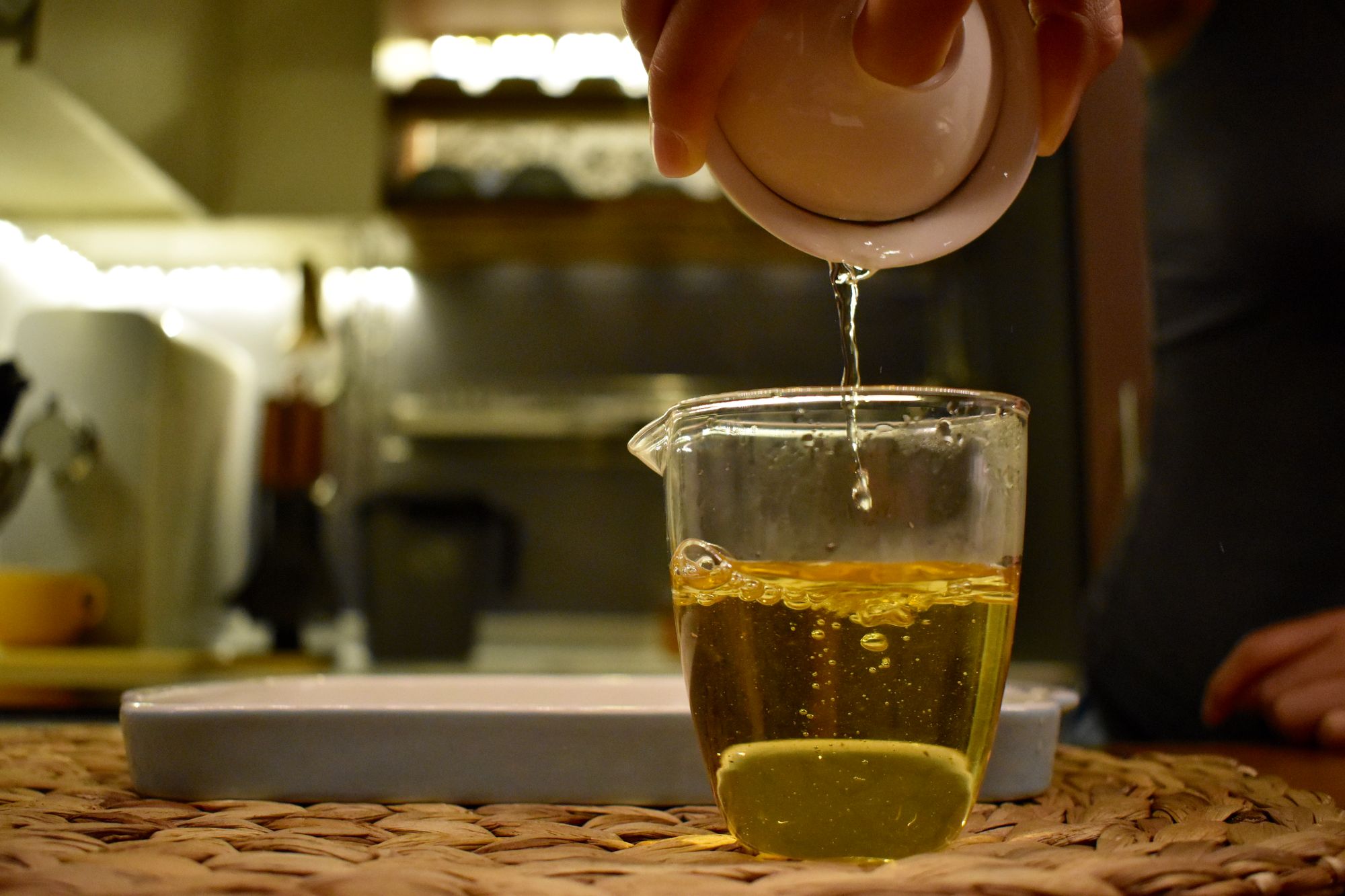 Note on temperature:
We generally use one of three approximate temperatures for brewing a tea-
Very hot (~96-100 C) 🔥🔥🔥 Cover your brewing vessel (i.e. put the lid on the gaiwan/teapot) and strive for maximum heat retention. Works best for the vast majority of our teas, in particular ball-rolled oolong, heicha, and old teas.
Hot (~91-95 C) 🔥🔥 Wait a little after the water boils, or decant first into a gongdaobei before the brewing vessel. Works best for some oolong, mid-aged sheng, and black teas, or green teas in late steeps.
Not too hot (~80-90 C) 🔥 Leave your brewing vessel uncovered (i.e. open glass, open gaiwan, open mug). Generally only for green teas and young sheng Pu'er.
Note on how much tea to use:
Most of our teas are screened via gongfu style brewing using a high leaf to water ratio and short steep times, which selects for complexity and endurance. We recommend, loosely:
3-7 g of tea per 100 mL of water for gongfu style
2-3 g of tea per mug of water for "mug-style"
2-3 g of tea per 8 oz. of water for Western teapot style
Again, we encourage exploration and getting to know a tea over a long period of time, so please take our guidelines as only a starting place. Happy brewing!
Steeping Guide For Tea & Lavender Bath Salt Sachets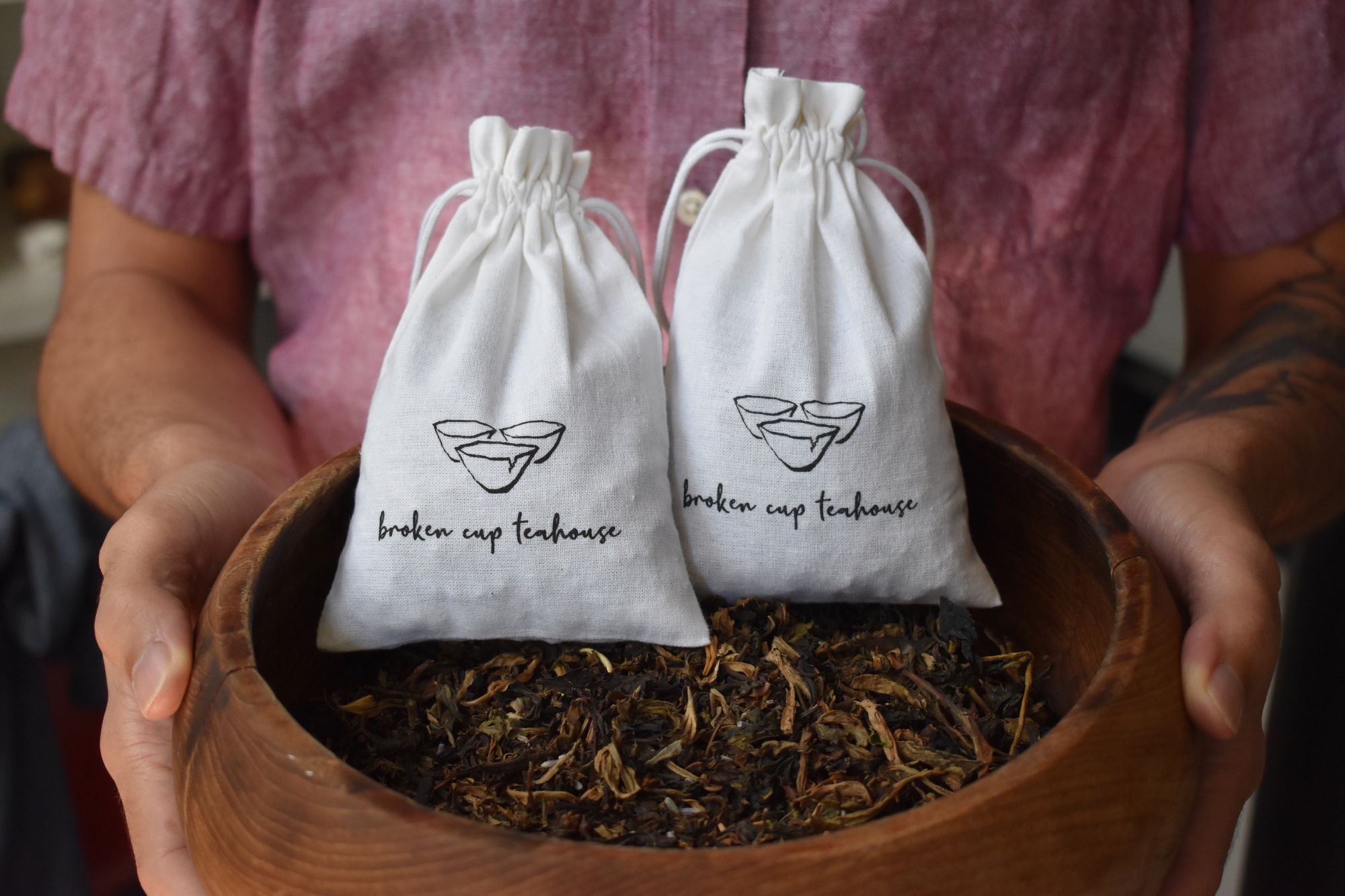 Tips:
Do not open the sachet to pour out the contents. Instead, put the whole bag under running bath water. The salt will quickly dissolve out while the tea and lavender will be contained inside the bag so as not to clog the drain.
The bath water will turn slightly violet-gray and amber colored from the lavender and tea.
The sachet is 100% cotton and may also be used as a washcloth.
Try squeezing out the sachet and putting it near your nose for maximum aromatherapy benefits.