Private Tea Tastings
We believe that the best way to enjoy good tea is with good company. That's why our core mission is to bring people together to experience beauty in a cup.
We offer a variety of tea experiences for private and corporate events:
In-person tea tastings and classes
This our most popular and most recommended format. For any tea tasting, participants can choose a region or style of tea, mix and match, or go for the omakase option (i.e. leave it up to us to choose the teas based on season, mood, etc). For tea classes, possible themes include: tea basics (a world unto itself), gongfucha with emphasis on history, philosophy, and theory, or a hands-on gongfu brewing class. All in-person options are best for smaller groups of 2 up to 6 or 8; if your group is larger, it is recommended to split into smaller groups with multiple seatings to keep the experience intimate. In-person tea tastings and classes are usually designed for a 90-minute session, and can take place in our private tea room or at your office. It may also be possible to make arrangements at a third party venue.
Virtual tea tastings and classes
This option is best for corporate teams where members are working remotely in different physical locations. Each participant will receive a tea tasting set; note that these sets include teas but not tea brewing tools. Participants may use any teaware of their choice for brewing, including just a mug, and we intentionally choose teas for this format that can be flexibly brewed. It is possible for us to ship domestically or abroad, and if it involves multiple time zones, we are happy to find a time that works for your whole team, even if it is outside of our regular hours. There is no maximum limit on the number of participants for virtual events.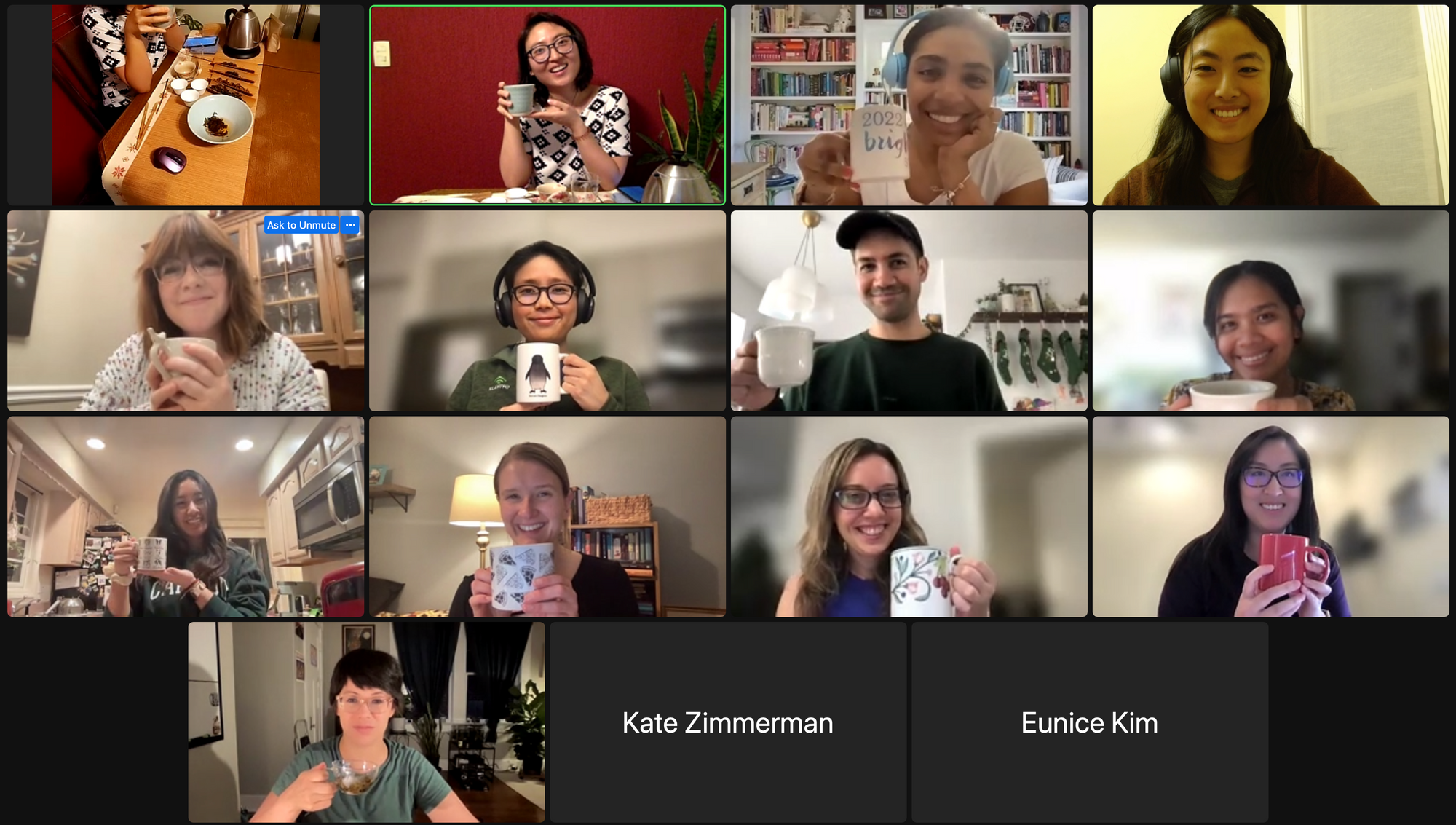 We have previously worked with the following clients:
If you are interested in any of the above, or have a different idea for collaboration, please reach out to us at hello@brokencupteahouse.com! Please give us an idea of the following:
Are you inquiring on behalf of a private or a corporate group? How many participants are you expecting?
Which format are you interested in?
Do you have any date(s) in mind?
Do you have a budget you are working with?
Any additional information you'd like to share with us about your event? We will do our best to tailor it to your group!